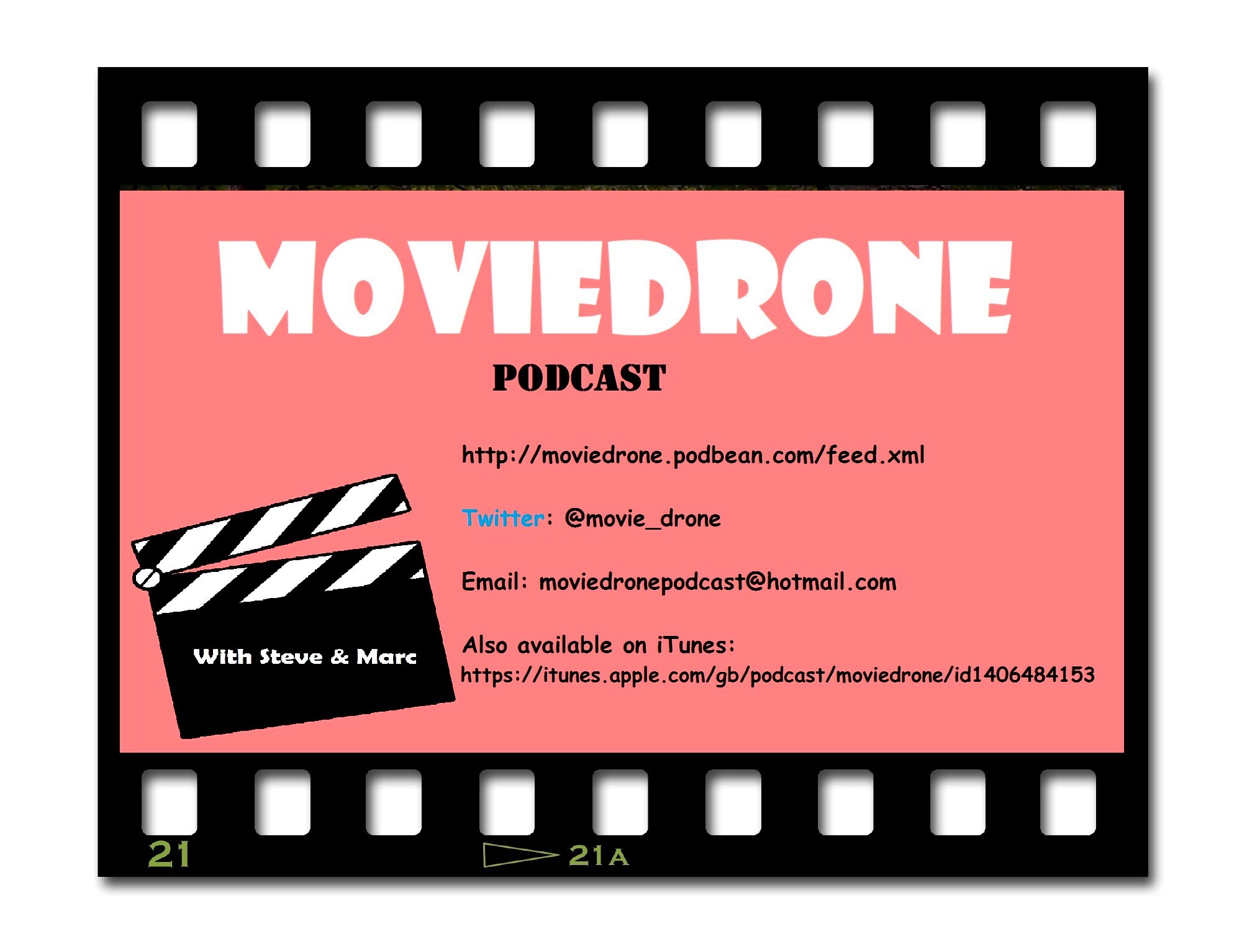 Hello Everyone
Thank you all for your continued support, we really appreciate it. 
Shoutout to everyone on #FilmTwitter & @britpodscene of whom we are very proud to be members of. 
Thanks on the episode to the following great people For Retweets On Twitter! 
Breaker 6696 (@breaker6696)
Exceptional Thieves present: Craig's List (@ExceptionalPod)
Mr. Positivity Wolfie T (@PositivelyWolf1)
WTM - Watch This Movie (@WatchThis_Movie)
Tim Fulton (@timfulton21)
Qui-Gon Glyn (@realGlynDavies)
What The Trailer Pod (@TrailerWhat)
Myles Finn (@MylesFinn)
Andrea Ricca (@_Andrea_ricca)
Ryan L Terry (@RLTerry1)
Four's a Crowd (@FoursACrowdPod)
Podcast HQ (@PodcastHQ)
Fat, Drunk and Stupid Podcast (@fdspodcast7)
Right Stuff Reviews (@ATRSMovieBlog)
What Should We Watch (@WSWWatchpodcast) 
Be you tiful (@Beyouti82072603)
Special thanks on this episode to these supportive people & podcasts. Gill Roberts (@GillRoberts), cassie burton (@Cassie_H_Burton), The VHS Strikes Back (@vhsstrikesback), #Savedbyhisgrace72 (@Cali77553), Jamie Russell (@JamieRu17498667), Jamie Irwin, host of What's Your Favourite? (@WYF_Podcast), Cinema Recall (@cinema_recall), Shaun Panda Nicolson (@PandaShaun), Emma @ The Movies (@EmmaAtTheMovies), Mike, Mike, And Oscar (@MMandOscar) & Flick Face (@flick_face) & Nicole From The Twin Picks Podcast. Thanks for all the tags, follows and mentions. You are legends!
Super Special thanks to Nicole as her question means that our Question Time segment still exists even though she was threatened with the Wall Of Shame! Check her out on Instagram @nikacreativ Or @chicanika as she's incredibly talented!
Lastly Podbean who make it so easy for us to publish each week
PLEASE BE AWARE THAT THIS PODCAST CONTAINS SPOILERS AND SOME QUESTIONABLE LANGUAGE
00:00 - 07:33        Intro, Albino Chicken Legs, Sugar Mummy, Car Naps, Ain't It 'Ot Though & Thanks!
07:33 - 09:32        Special Promo - Four's a Crowd (@FoursACrowdPod)
09:32 - 11:49        Marc's Movie Impression - When Tangina Barrons Met Sergeant Turner
11:49 - 13:04        The MovieDrone Wall of Shame. Paul Is Challenged!
13:04 - 20:31        Question Time With A Question From Nicole On Favourite Short Films
20:31 - 39:34        Review Of Greyhound & What Else We Watched
39:34 - 1:00:10     Homework Discussions On The Life Of David Gale & The Killing Of A Sacred Deer Then Outro
Please send us some questions via email or Twitter and we will endeavour to bring you some interesting discussion. If you like what you hear please leave a like or a comment on your favoured download platform. We also need suggestions for Marc's next impression so if you would like to hear your favourite character come to life please contact the show using the methods listed below.
Find us on Twitter at @movie_drone
Email us at moviedronepodcast@hotmail.com
Now Also On Instagram at movie_drone
Also Download episodes on the Podbean App, Pocketcast App, Pandora, Stitcher, Google Podcasts, Apple Podcasts, TuneIn Radio, Castbox, Podknife plus many other podcast apps!
Thanks for Listening
Steve and Marc