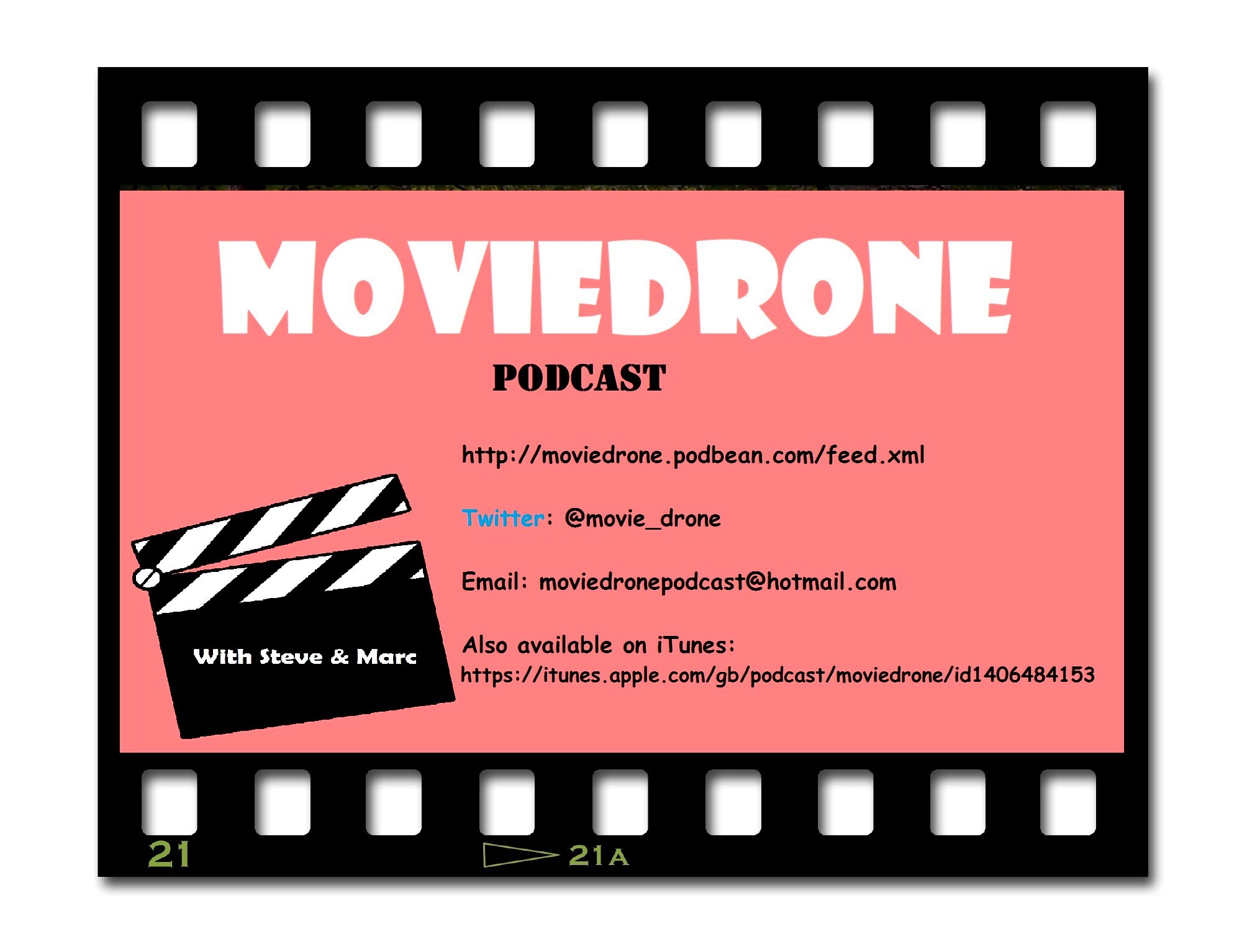 Hello Everyone
Thank you all for your continued support, we really appreciate it. 
Shout out to everyone on #FilmTwitter & @britpodscene of whom we are very proud to be members of. 
Thanks on the episode to the following great people For Retweets On Twitter! 
Spoilerpiece Theatre (@Spoilerpiece)
The Manic Pixie Weirdo Podcast (@MPWeirdoPodcast)
Marc Seager (@Seags06)
Tim Fulton (@timfulton21)
Podcast HQ (@PodcastHQ)
The Podcast That Wouldn't Die! (@TPodcastTWDie)
Chris Watt (@thechriswatt)
The Office Nomad (@littlebirdcarr)
What Should We Watch (@WSWWatchpodcast)
WTM - Watch This Movie (@WatchThis_Movie)
Jen_22 (@Jen_2209)
FilmBusters (@FilmBustersPOD)
Jason (@Nerdrovert)
Four's a Crowd (@FoursACrowdPod)
Right Stuff Reviews (@ATRSMovieBlog)
Be you tiful (@Beyouti82072603)
Special thanks on this episode to these supportive people & podcasts. Gill Roberts (@GillRoberts), cassie burton (@Cassie_H_Burton), The VHS Strikes Back (@vhsstrikesback), Jamie Russell (@JamieRu17498667), Cinema Recall (@cinema_recall), Qui-Gon Glyn (@realGlynDavies), Shaun Panda Nicolson (@PandaShaun), Emma @ The Movies (@EmmaAtTheMovies), L J Human (@LukeHuman), Ryan L. Terry (@RLTerry1), Ben - FilmBusters (@filmbustersben), Paul from FilmBusters (@FilmBustersPaul), The Movie Journey (@themoviejourney), Ian McIntyre (@REALIanMcIntyre), Mike, Mike & Oscar (@MMandOscar), Mr. Positivity Wolfie T (@PositivelyWolf1), Jamie Irwin (@WYF_Podcast) & The Contrarians (@ContrariaPrime). Thanks for all the tags, follows and mentions. You are legends!
Super Special thanks to Jamie Russell as his question was plucked from Marc's Mail Sack!
Lastly Podbean who make it so easy for us to publish each week
PLEASE BE AWARE THAT THIS PODCAST CONTAINS SPOILERS AND SOME QUESTIONABLE LANGUAGE
00:00 - 08:07        Intro, Cat Food & Gnat Bites, Festive T-Bagging, Perished Insole Bargains & Thanks!
08:07 - 09:40        Special Promo - Awesome Movie Year Podcast (@Awesomemoviepod)
09:40 - 13:52        What's That Film? 
13:52 - 14:24        Who's In Marc's Mail Sack?
14:24 - 18:48        Question Time With A Question From Jamie Russell On Horror Dinner Menus!
18:48 - 46:45        Review Of No Time To Die (Please Note Massive Spoilers From 37:33)
46:45 - 1:00:23      Homework Discussions On The Green Knight & Swiss Army Man Then Outro
Please send us some questions via email or Twitter and we will endeavour to bring you some interesting discussion through Marc's Mail Sack. If you like what you hear please leave a like or a comment on your favoured download platform. 
Find us on Twitter at @movie_drone
Email us at moviedronepodcast@hotmail.com
Now Also On Instagram at movie_drone
Also Download episodes on the Podbean App, Pocketcast App, Pandora, Stitcher, Google Podcasts, Apple Podcasts, TuneIn Radio, Castbox, Podknife plus many other podcast apps!
Thanks for Listening
Steve and Marc